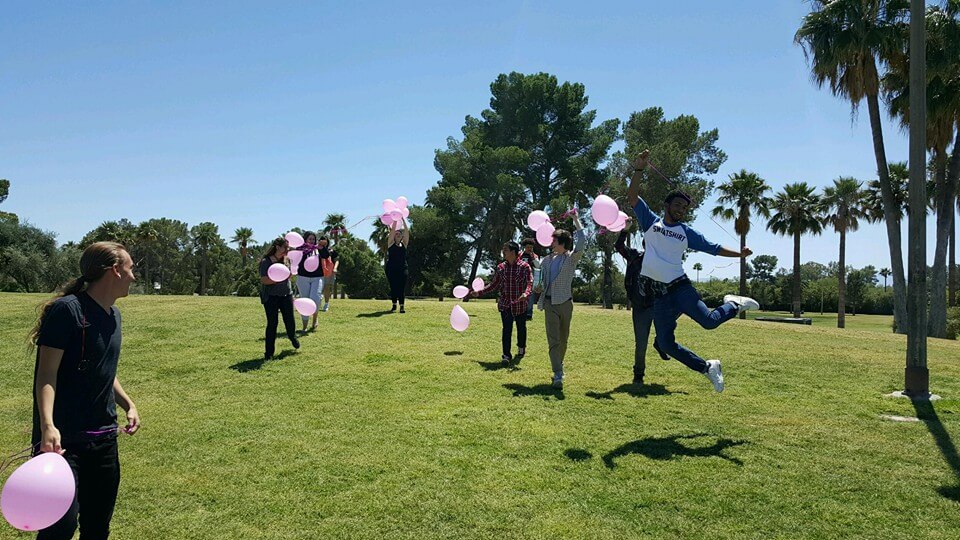 It's a dumpster fire this year. Distance learning is tough. Doing anything that feels normal right now is tough. Not graduating from high school? No! You've come too far. You're so close. And all these extra challenges  — while annoying and exhausting in the short term — will make you stronger long term. Pinky swear.
We see you! We know you're struggling and striving, working hard  — and lacking mojo. It's all the things and all the feelings  — and all the challenges about the feelings about the things. What it all comes down to is this — the pandemic is making some things  — MOST things — a lot harder. You may not like it — and we certainly didn't choose it. But we do hope you can weather this storm and hang in there. Dig deep for the energy to get your school work done. And if your high school experience — online, hybrid or in-person — isn't working out…we're here for you.
We're Edge high school. Our focus as a high school is creating pathways to graduation to help you grow, gain skills and confidence, and achieve your individual goals. We are a public school so there's no tuition and no hidden fees. Simply put, we are here to help you graduate. Credit recovery is a big part of what we do — and we've been doing it since 1985.
Edge provides:
Our experienced, caring teachers are ready to adjust to your individual learning style. Our counseling team is at-the-ready to ensure you are comfortable, adapting and able to succeed, whatever you need. We're truly excited to help you meet your academic and life goals — it's our shared mission. And in our small school, we support each other and tackle obstacles together.
Your high school diploma is not just a life goal it's the keys to better income, more job opportunities and longer career arc satisfaction. It's hard to think in those terms right now — when you can't go to a movie or listen to a band in a club. But these are the levels we are playing. Your days in the minor leagues are behind you. This isn't AAA ball. This is your LIFE.
Right here, happening today. Happening in a weird and convoluted and entirely too much time away from the people and things you might otherwise love to be seeing and doing.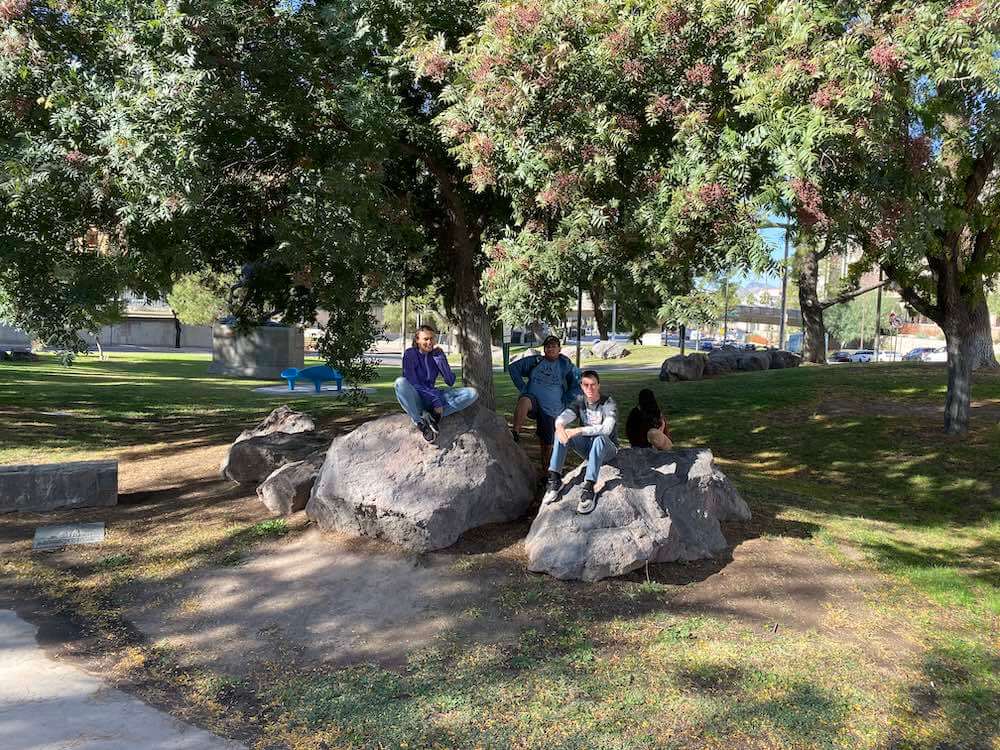 We see you. We know you're out there. At home. Online. Dealing with hybrid schooling or with pandemic fatigue or extenuating family challenges — or hey! Maybe all three. You're trying to keep up. Working at the stuff you can. You can do hard things! At Edge — we make hard things easier. Here's how:
Specifics to credit recovery and DL at Edge —
1on1 instruction and a self-paced learning model.
Small class sizes.
Supportive and caring staff.
Pathways to earn independent study credit outside your school day.
Need Chromebook to use while doing distance learning? Borrow ours.
Quality counseling from licensed social workers.
Free outside counseling with licensed therapists for any student who wants it.
Academic planning and goal setting support.
Struggle with a particular subject? Feel like you don't have the skills? We have systems in place to build your skills up quickly.
Morning and afternoon sessions available.
On-site support services during distance learning.
Orientation course for new students to ensure your success.
Meet Lo Sanders, Edge's counselor. He's got a fantastic intro video we'd love for you to check out.
Need someone else to talk to? Edge pays for a Student Assistance Program. It's free counselling with licensed therapists. Call 833-251-9941 to get connected.
Enroll at any time via our website. Complete the Registration Forms. We'll call you to say hey and set up a virtual meeting introduction. You're ready to start!
You are never alone at Edge. We can — and will — help you get through whatever challenges you are facing.  We have an approach here that we all embrace; Be You. With Us. Our inclusive community, our first-name basis for everyone  — staff and students alike — level footing and equal respect for all is what makes our community so strong. Join us anytime it suits you — we enroll all year long. In the meantime, reach out to learn more. We'll help every way we can.
About Edge
EDGE is a Cognia accredited, tuition-free, charter high school, with two campuses in the greater Tucson area. We provide an alternative to traditional education, meeting the diverse learning and life needs of our students with our blended curriculum and flexible morning or afternoon class schedules. Our high-quality, passionate teachers are dedicated to individualized instruction in our small academic classes. Be you. With us. At EDGE!