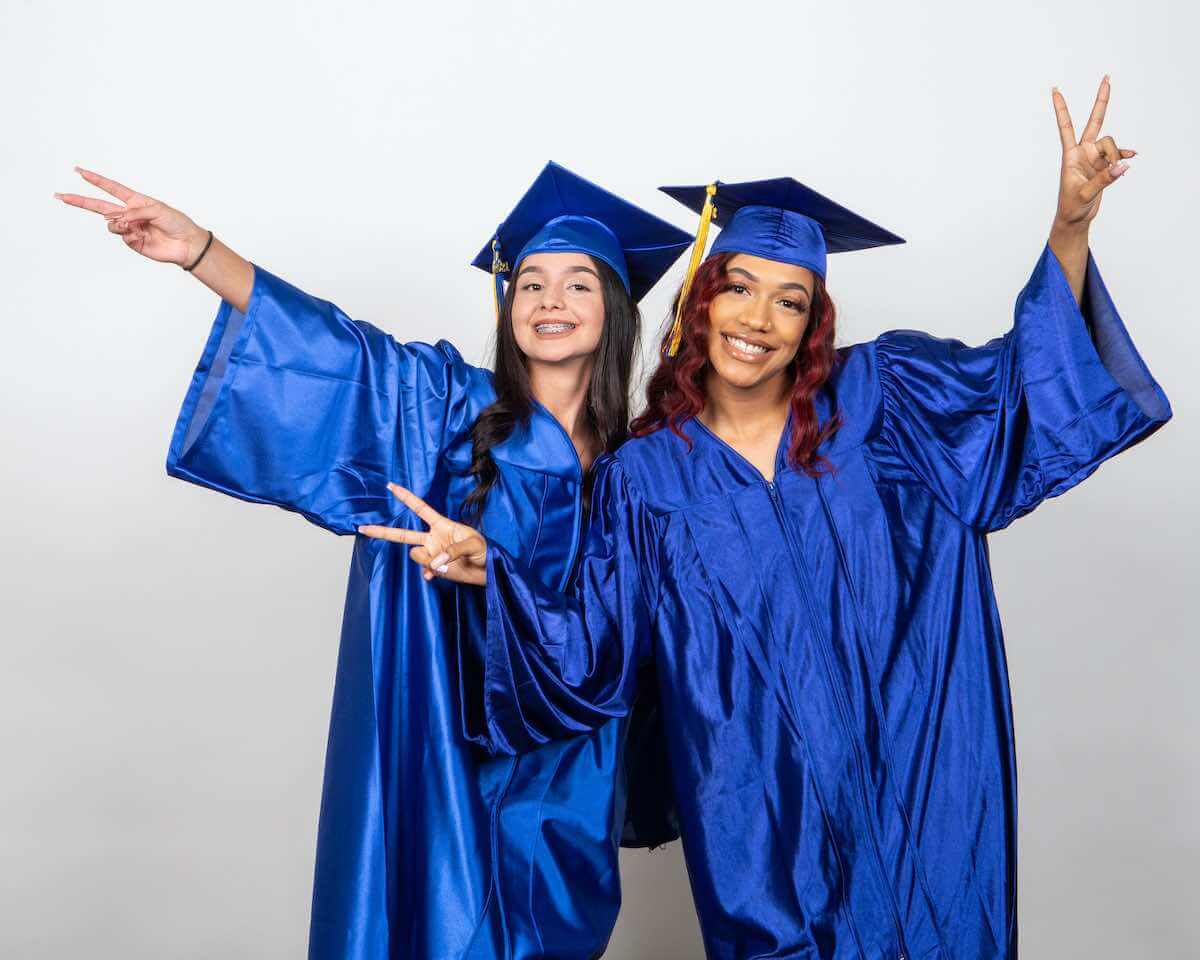 Are you on track to graduate? Did you know you can earn elective credit outside of school? Did you miss Parent/Teacher conferences? We are here to help you understand all these things and more. We are ALL IN for every one of our Edge High School students.
At Edge High School we host Parent/Teacher conferences that are slightly different from what you may have seen and done before. We answered questions about how to specifically get back on track, how to recover missing credits, how our self-paced academic model works, and more. We made sure to use our Parent/Teacher conference time to also share details about some amazing opportunities for every Edge student like Pima Community College, FAFSA, and JTED. PLUS… we gave out these cool Edge tee shirts. If you missed your Parent/Teacher conference — don't fret. Reach out to your teachers to connect 1:1 and reschedule.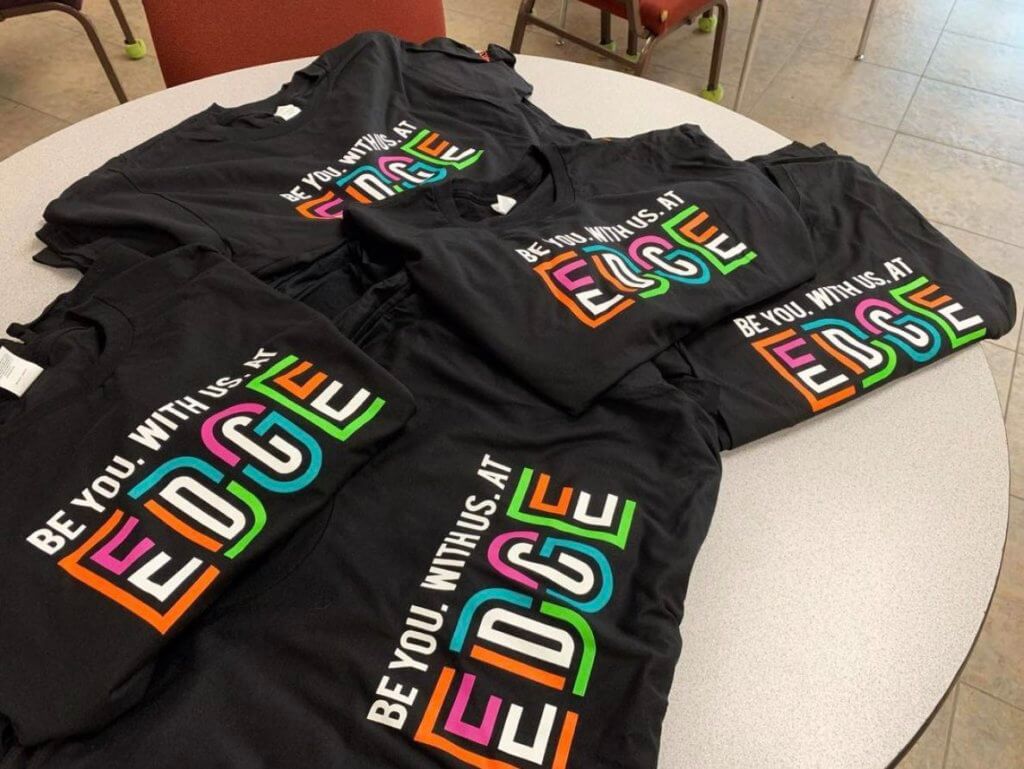 Self-paced Academic Model for High School
At these Parent/Teacher conferences, we shared details about your student progress, we talked through graduation goals and how they can truly be achieved. We also shared ideas for how to earn credit quickly! If you missed your Parent/Teacher conference — don't fret. Reach out to your teachers to connect 1:1 and reschedule.
Why do we offer Parent/Teacher conferences? Because we are in your corner. We focus on the individual needs of every student we serve. We guide you with our 1:1 teacher support connections and our commitment to elevating your experiences and needs so that a high school diploma is finally within your reach.
New Opportunities Await
You've seen a lot in your years of schooling and it likely hasn't all been awesome. We get it and we think you are awesome for how much you've endured and how hard you're working to make your dreams for the future a reality.
So what do we do that's different? Let's meet and talk it through.  We want you to succeed and we partner with you — every step of the way — to make it happen. With compassion, listening ears and lots of daily interactions. We don't waste your time — ever.
As a reminder — we,  your team at Edge,  have one main goal: for every student to be known and supported for who they are and how they best learn. We check in daily to give our students a voice and ensure they are honestly and compassionately heard. Our self-paced instructional model is built on 1:1 instruction which allows space for our teachers and students during every class period to check-in on academics  — and well-being.
Check-ins and First Names
At Edge, all staff go by our first names with our students. While this approach is unique and hard to get used to, it works. This everyone-on-a-first-name-basis-idea signals to students from the moment you walk in our doors that you will be treated differently at Edge.
Here's how to find us to talk about our supportive 1:1 relationships to achieve your graduation goals, how we utilize check-ins daily, or anything else that's' on your mind. We are YOUR tuition-free, public alternative high school. We are YOUR people. We are:
Himmel Park
Rob Pecharich, District Principal: robp@edgehighschool.org
Carla Rivera, Dean of Students: carlar@edgehighschool.org
Darryl Cornell, Academic Advisor: dcornell@edgehighschool.org
Lo Sanders, Counselor: counseling@edgehighschool.org
Northwest
Dave Thatcher, Principal: davet@edgehigschool.org
Lo Sanders, Counselor: counseling@edgehighschool.org
Ready to Enroll?
We enroll year around so there's never a bad time to join us. Maybe we'll even have an extra Edge tee shirt lying around for you. Only one way to find out! Come graduate with us! Recovering, earning credits outside of school, learning about all we do with Pima Community College and more! Enrolling FREE NOW!
About Edge
EDGE is a Cognia accredited, tuition-free, charter high school, with two campuses in the greater Tucson area. We provide an alternative to traditional education, meeting the diverse learning and life needs of our students with our blended curriculum and flexible morning or afternoon class schedules. Our high-quality, passionate teachers are dedicated to individualized instruction in our small academic classes. Be you. With us. At Edge