Make a difference in the lives of students by teaching in a positive, collaborative learning environment.
Edge provides an innovative self-paced educational option for Tucson youth,with small class sizes, mastery based learning, and a strong counseling component. Teachers at Edge enjoy a supportive work environment that values creativity, teamwork, and continuous growth.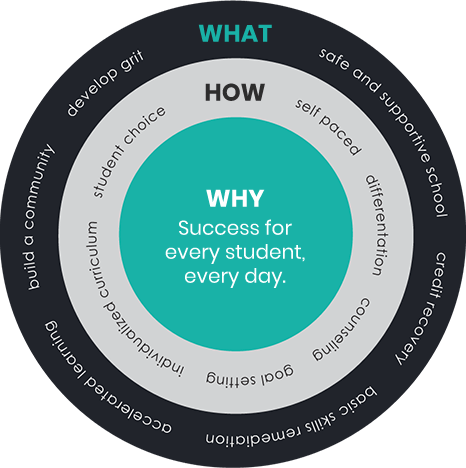 When I think of three words to describe what it means to be a part of Edge – Supported. Dedicated. Driven. We are all supported by each other, the governing board and school leadership. Supporting our students in an alternative education model means looking for new opportunities for success and it also means changing your mindset about growth, failure and grit. Believing that all three are essential elements to learning. I believe we dedicate ourselves by showing up every day at school to help our students reach for success. To succeed we have to be driven to see our vision become a reality; Success for every student, every day. We are looking for more educators and community members who believe in Edge's vision and want to join our team.