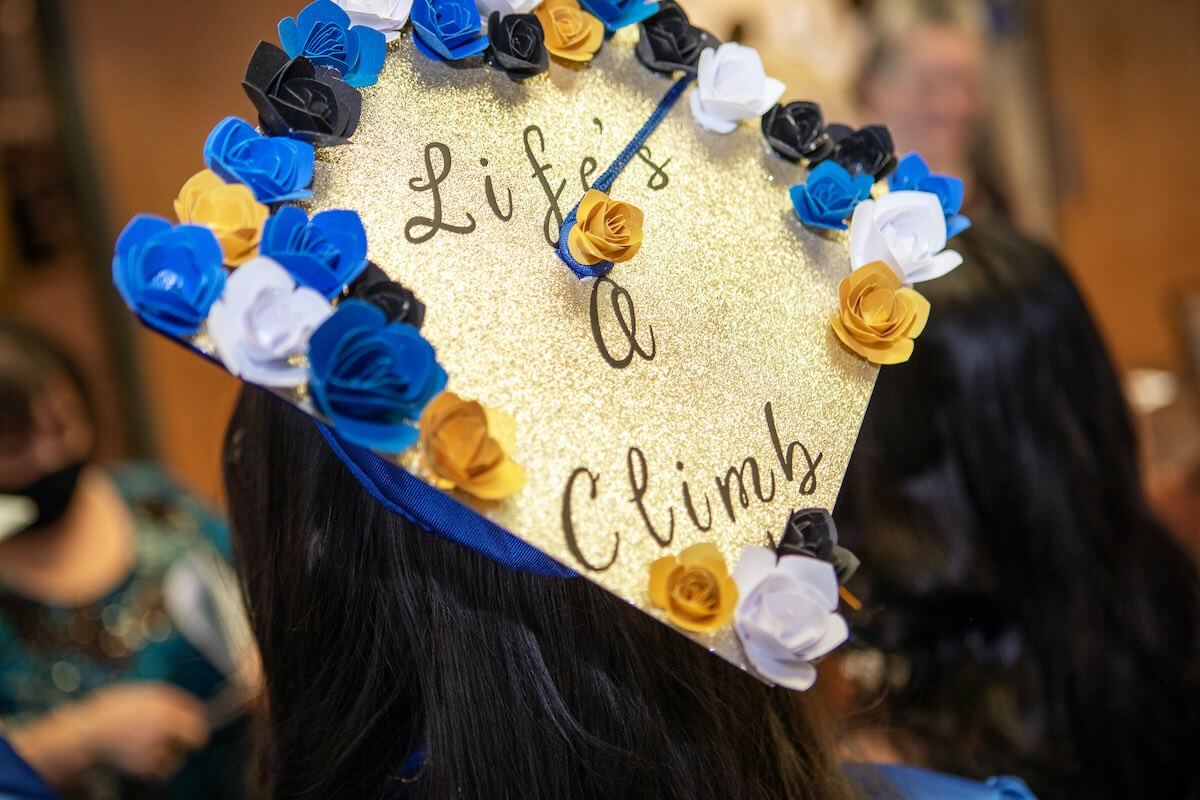 June is over. It was a month full of graduations. Of merriment and revelry, of celebrations and big sighs of relief. But not for everyone. To the high school seniors who didn't graduate  — we see you. And we tip our hats to YOU, as well.
We know the effort and intention you brought —  or wanted to bring  —  to your academic school year. We understand the complexities and challenges that can sideline the best of wishes.  We see how the hardest of life circumstances can derail your plans in an instant. High school can go from the top of priorities to…well, not top. Not even close.
We read the same news articles and see the same posts about high school graduates —  joyful and celebrating. We see the same ads online with teary eyed faces and grad caps getting thrown in the air. We are thrilled for every hard won diploma earned this year…it was another pandemic-crazy experience for one and all. And we want you to know — we see YOU! The seniors who didn't cross that stage, who aren't yet moving on to their next chapter. Who cannot yet wear a cap and gown. YET!
How to Graduate High School in Tucson, AZ
We are your next step. That's all you need. The next step. We're it. We're Edge High School.  Our focus as a high school is creating pathways to graduation. We are a public school so there's no tuition and no hidden fees. Simply put, we're here to help you graduate.
Credit recovery is a big part of what we do — and we've been doing it since 1985 for thousands of high school students just like you. Thousands. Edge provides:

Our Shared Graduation Mission
Our teachers and staff are experienced, caring and ready to adjust to your individual learning style. Our counseling team ensures you are comfortable, adapting and able to succeed, whatever you need. We're truly excited to help you meet your academic and life goals.  In our small high school, we support each other 1:1 and tackle obstacles together. Any obstacle.
Your high school diploma is not just a life goal, it's the keys to better income, more job opportunities and longer career satisfaction. It might feel hard to think in those terms right now — but these are the realities you are living. This is your LIFE.
Here's what we offer at Edge:
1on1 instruction and a self-paced learning model
small class sizes
supportive and caring staff
multiple pathways to earn independent study credit outside your school day
Chromebook assistance for all students
quality counseling from licensed social workers
free outside counseling with licensed therapists for any student who wants it
academic planning and goal setting support
flex schedules; morning and afternoon sessions available
an awesome orientation course for new students to ensure your success!
Credit Recovery and SO Much More
Meet Lo Sanders, Edge's counselor. He's got a fantastic intro video.  He is here for YOU.
Enroll any time via our website. Complete the Registration Forms. We'll call you to say hey and set up a virtual meeting introduction. You're ready to start this next step. You really are. One small step for you. One giant wrap around relationship with us! Graduation here you come.
About Edge
EDGE is a Cognia accredited, tuition-free, charter high school, with two campuses in the greater Tucson area. We provide an alternative to traditional education, meeting the diverse learning and life needs of our students with our blended curriculum and flexible morning or afternoon class schedules. Our high-quality, passionate teachers are dedicated to individualized instruction in our small academic classes. Be you. With us. At EDGE!