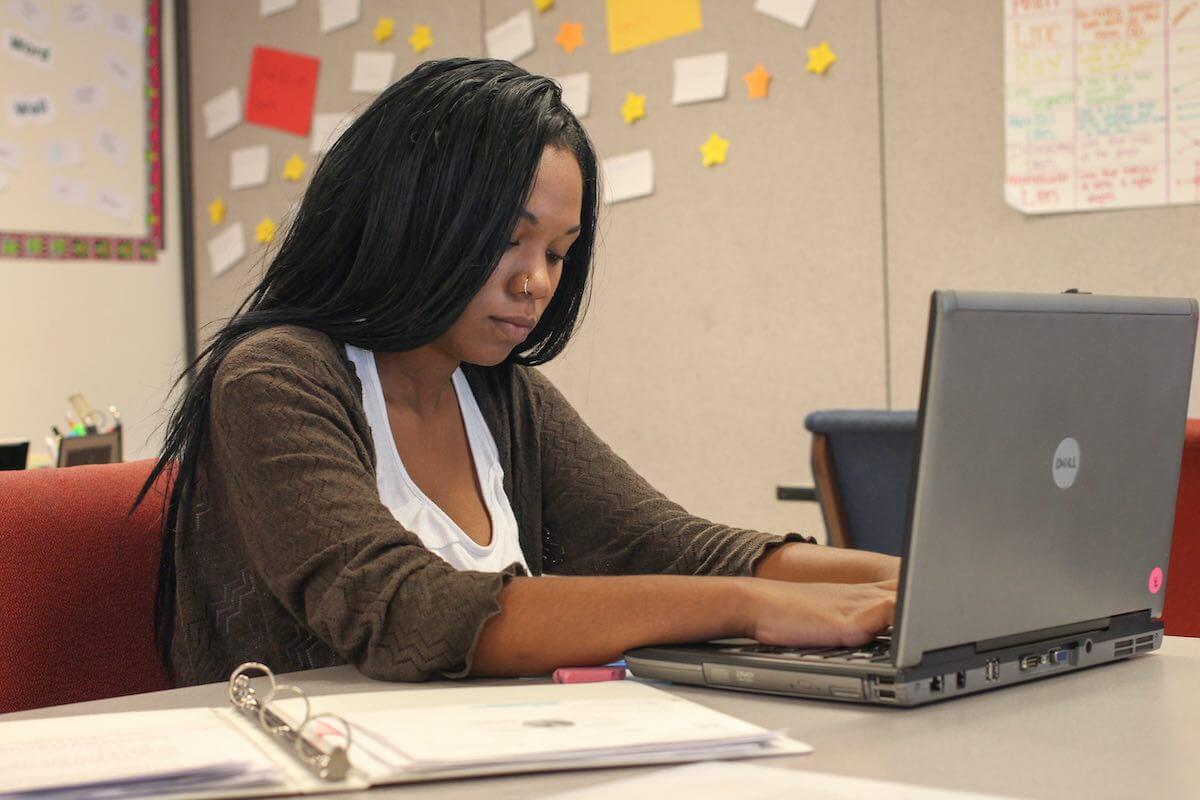 Do you ever wonder what this is all for? Why school? Why graduate? Why the seemingly endless classes and papers, quizzes and tests? Wouldn't it be cool to never hop on a  video conference call again?
Nope. It wouldn't. Here's why.
Money. You like it. You need it. You want it — and in order to have it, you gotta earn it. And for THAT to happen — your best bet is to graduate high school. And if college is in your future plans — even better.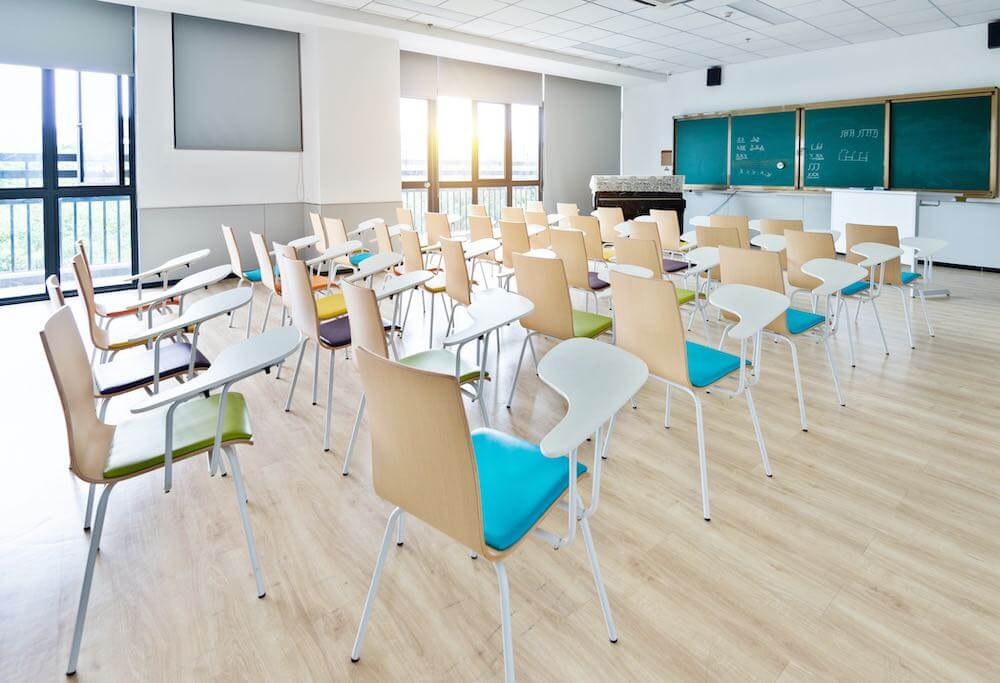 Specifically, the US Bureau of Labor Statistics tells us that those who graduate high school will have better job prospects. Those with college degrees — even better. Those with advanced degrees have the lowest unemployment overall!
And in the last decade, earnings growth is happening for college grads and advanced degree holders much faster than anyone else. Income growth = more money. And the way our economy is rolling… you want money, you've got to study, Not just today, this month or this year. But ongoing. The MORE work you do now and in the years ahead — the better off you will be. LITERALLY.
Here's what the Federal Reserve Bank of Cleveland has to say on the matter:
 "What is clear amidst this complicated picture is that the strong relationship between educational attainment and earnings points to attainment as one of the most important demographic characteristics for understanding the evolution of earnings over time." 
It's a wordy mouthful but what it ultimately means is this;  the more education you get — the more money you can likely attain. No matter who you are.
So keep going! Join that Zoom call. Keep your camera on. Participate in class. Turn in your quizzes, papers, and reports. Keep your group projects going. Know that the earth under your feet can and will shift  — in all the ways you wish — if you keep going NOW.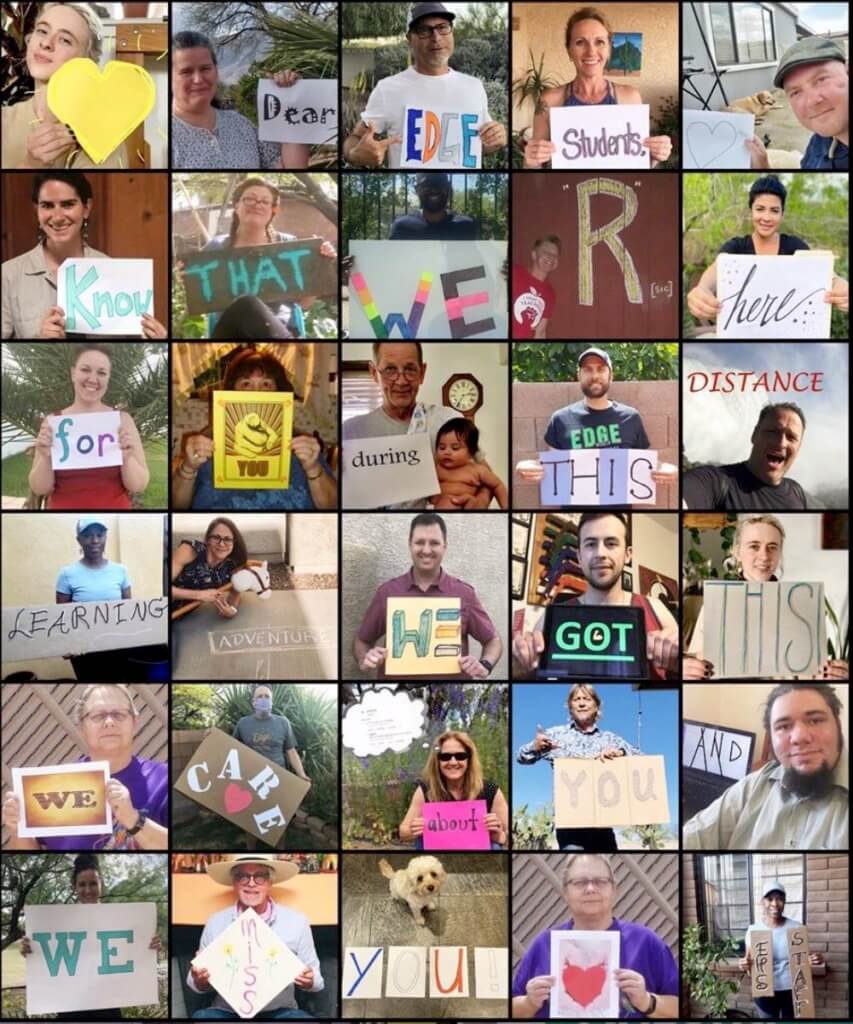 Don't forget our Edge pledge to YOU. Online learning isn't all bad, but it can feel isolating sometimes. We want to (virtually) see you, hear from you, and share with you. We know you are working hard and we celebrate your wins, too. Whatever you need to feel more successful during this online learning time and space — let's solve it together. Here's how you find us:
Himmel Park
Rob Pecharich, District Principal: robp@edgehighschool.org
Carla Rivera, Dean of Students: carlar@edgehighschool.org
Darryl Cornell, Academic Advisor: dcornell@edgehighschool.org
Lo Sanders, Counselor: counseling@edgehighschool.org
Northwest
Dave Thatcher, Principal: davet@edgehigschool.org
Lo Sanders, Counselor: counseling@edgehighschool.org
Spread the word. If your friends need a diploma and aren't happy with their current school, we are here. We're still able to enroll. We welcome every student. Always.
About Edge
EDGE is a Cognia accredited, tuition-free, charter high school, with two campuses in the greater Tucson area. We provide an alternative to traditional education, meeting the diverse learning and life needs of our students with our blended curriculum and flexible morning or afternoon class schedules. Our high-quality, passionate teachers are dedicated to individualized instruction in our small academic classes. Be you. With us. At EDGE!