Hello Edge Students and Families –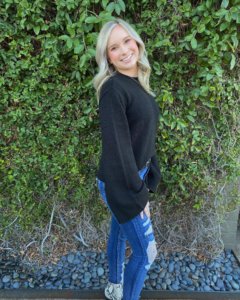 For those who do not know me yet, I am McKenna Scheldt and I am currently a second semester Senior at the University of Arizona. I am a public health major with an emphasis in health systems theory and practice. My current plan after graduation is to go into pharmaceutical or medical device sales. I am an intern for Edge High School this semester. With the uncertain times that are occurring in the world right now my fellow interns and I still wanted to connect and share our passions for public health along other various health topics and how we are coping with COVID-19.
Today I wanted to share with you all the topic of intellectual health and how I am trying to maintain it during a shelter in place order.
Intellectual health is extremely important to me and always has been. I usually maintain my intellectual health through my school work, reading, and if I want something fun I do brain teasers or games.
I have always had a passion for reading. Even from an early age I couldn't put books down. Reading really strengthened my vocabulary and helped me become a better speller. It also helped me gain a very vivid imagination. Through reading I have gained many vital skills.
Brain teasers like Sudoku were also always a favorite of mine. I also enjoy puzzles and other mentally challenging games. My family during the shelter in place order has reconnected with our love for these types of games. We had not played these types of games in years, so it has been fun to play them again. I have also had more time to read again so I have taken advantage of this!
Linked below are some brain teasers and other games accessible online for free!
https://icebreakerideas.com/brain-teasers/
https://www.mentalup.co/blog/brain-games-for-adults
Stay healthy,
McKenna