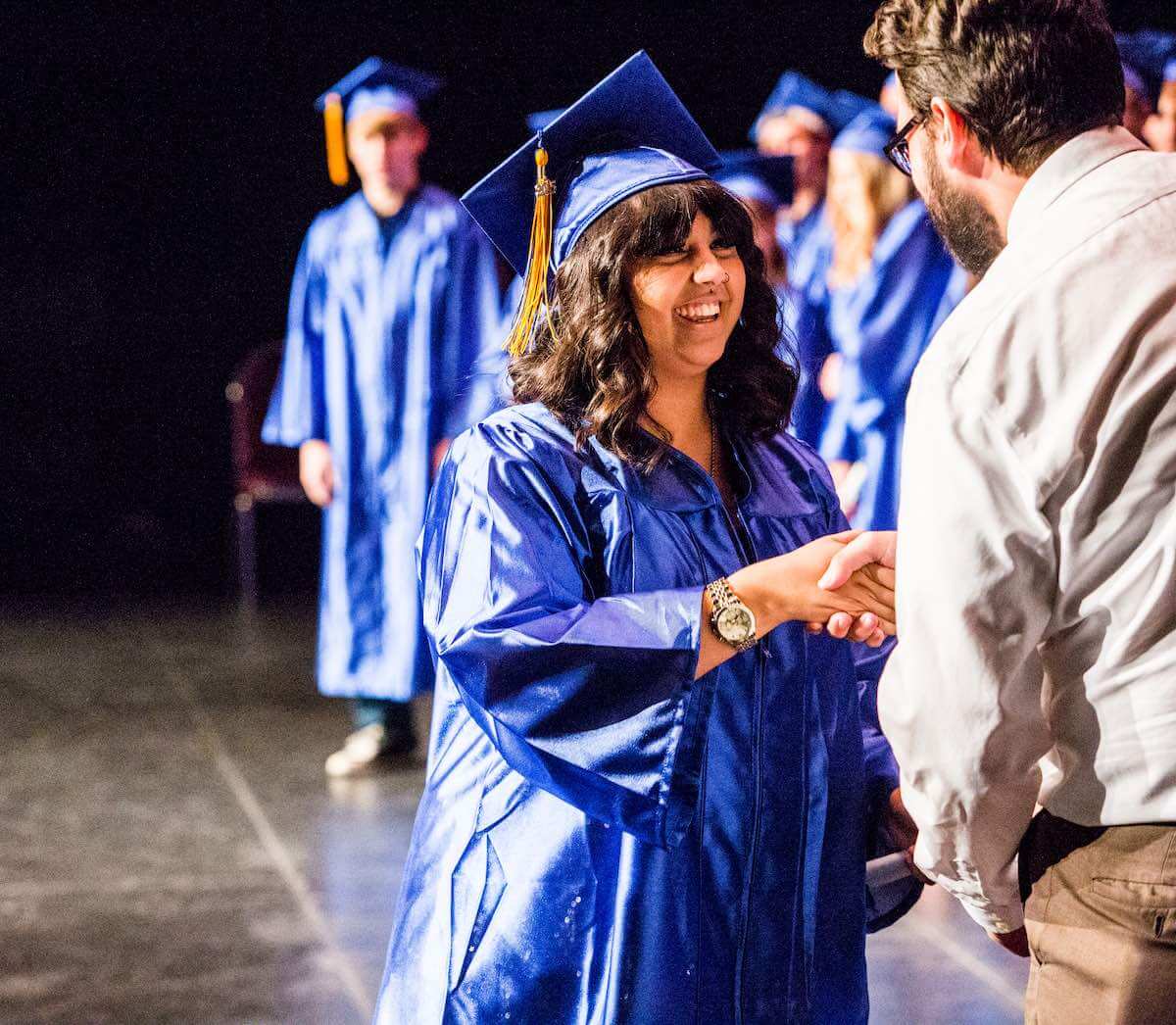 Attention fatigued online learning students! Frustrated parents! Worried about failing a class? Multiple classes? Do you feel you're failing at #pandemiclife?
These F words are CANCELLED!
Frustration, Fatigue, FAIL
Frustration — understandable. How can you not be frustrated right now? Students, parents, families — this is difficult. So many boundaries have blurred, so many stress releases gone. But we're not going to let frustration win. We will win! Read on.
Fatigue — completely normal in this pandemic marathon. Enough already! Let's get back to normal. What is normal? What does normal even mean anymore? Normal might be cancelled, too.
FAIL — First Attempt in Learning. You've heard us say this before, right? To fail is to be a human; it's a natural part of the journey.  And since you're with Edge,  we got you! Don't give up. Don't give in. We can do hard things!
To all of our Edge Students: Thank you for all the hard work, long nights, massive reserve of patience and flexibility, and the resiliency to keep your Edge graduation effort in play. We fully recognize that some days are really hard. 
Burnout is REAL. Logging on is getting old. Getting out of bed can be a nuisance at times. But the bigger picture matters, too. And we applaud your efforts to show up.
Edge Parents:  You, too, may be struggling with the day after day challenges right now. Here are some quick questions you might ask your high school student to help reframe the day ahead/that's just finished up:
Morning Check-in:
What classes do you have today?
How will you spend your time?
What can I do to help?
End of Day Check-In:
How far did you get today?
What did you discover?
What was hard?
What could make tomorrow better?
Should you check-in with Lo, Rob, Dave or Carla?
These short grounding conversations matter. Checking in with your students to process instructions from their teachers helps them get organized and set priorities.
Let's Celebrate the Small Stuff: Distance learning can create too much independence or a lack of structure. Sometimes even making a bed is progress! Turning on a camera during a Google Meet class. Completing a project on time. These are all victories worth celebrating right now!
Check-in routines help levelset the experience. They might even alleviate later challenges and disappointments. They'll help Edge students develop self-management and executive functioning skills that are essential for life.
Parents are great life coaches! Thanks for all you do!
About Edge:
EDGE is a Cognia accredited, tuition-free, charter high school, with two campuses in the greater Tucson area. We provide an alternative to traditional education, meeting the diverse learning and life needs of our students with our blended curriculum and flexible morning or afternoon class schedules. Our high-quality, passionate teachers are dedicated to individualized instruction in our small academic classes. Be you. With us. At EDGE!