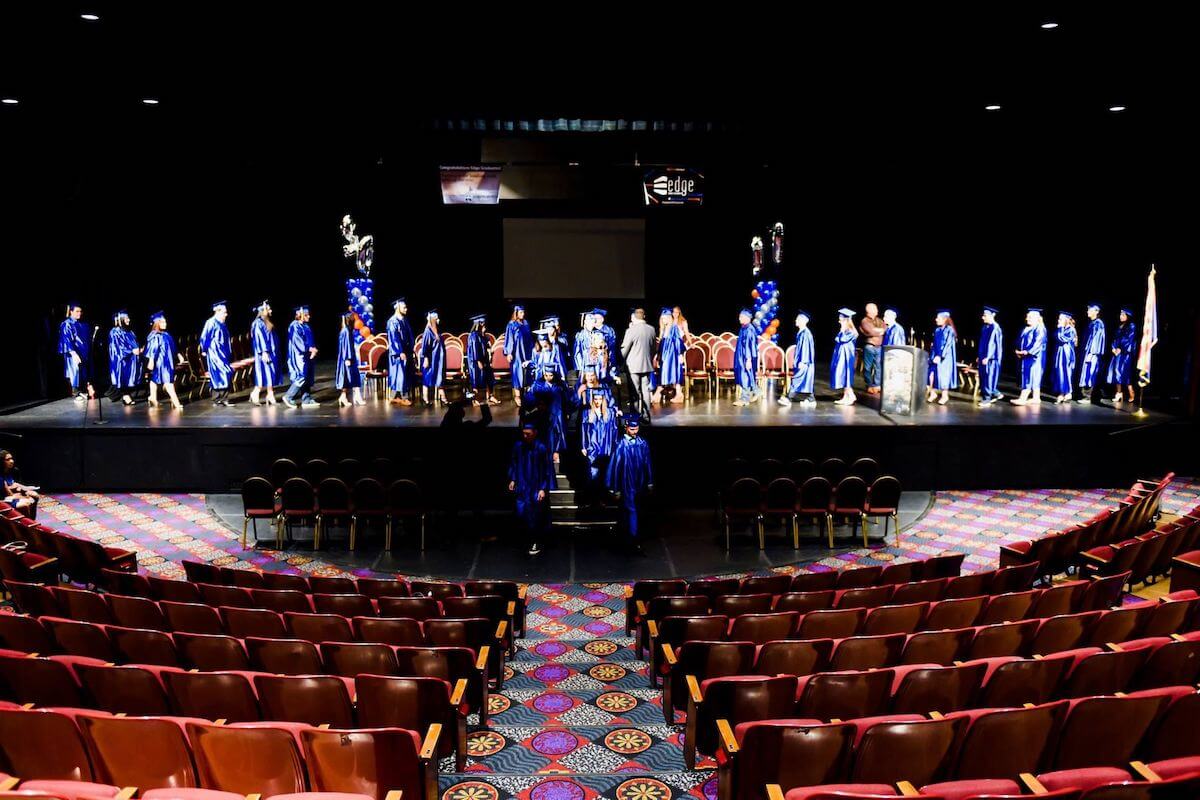 Hey. Happy New Year. How's it going? How's school? Not working out? Maybe there's something different? A better fit? New classmates? New teachers? A whole new academic culture? A fresh start?
If you're on the hunt for a high school that gets you, where graduation dreams are real, or where a fresh start is yours — meet Edge. We are an alternative high school tackling challenges like credit recovery, different learning styles and the impact of 2020 — all in a flexible, shorter school day.
Since 1985 we have helped thousands of students just like you graduate high school. While we are online, you can choose morning or afternoon sessions with us and your courses will match your class schedule as if you are attending in-person.
Get ready to flex!
We are THE tuition-free high school option for students who believe, worry, or aren't ready to accept that high school graduation is out of reach. We are the high school for you if you think you can't possibly recover the credits necessary to earn a diploma. Edge is where to come to realistically, actually, finally graduate! Yes you can!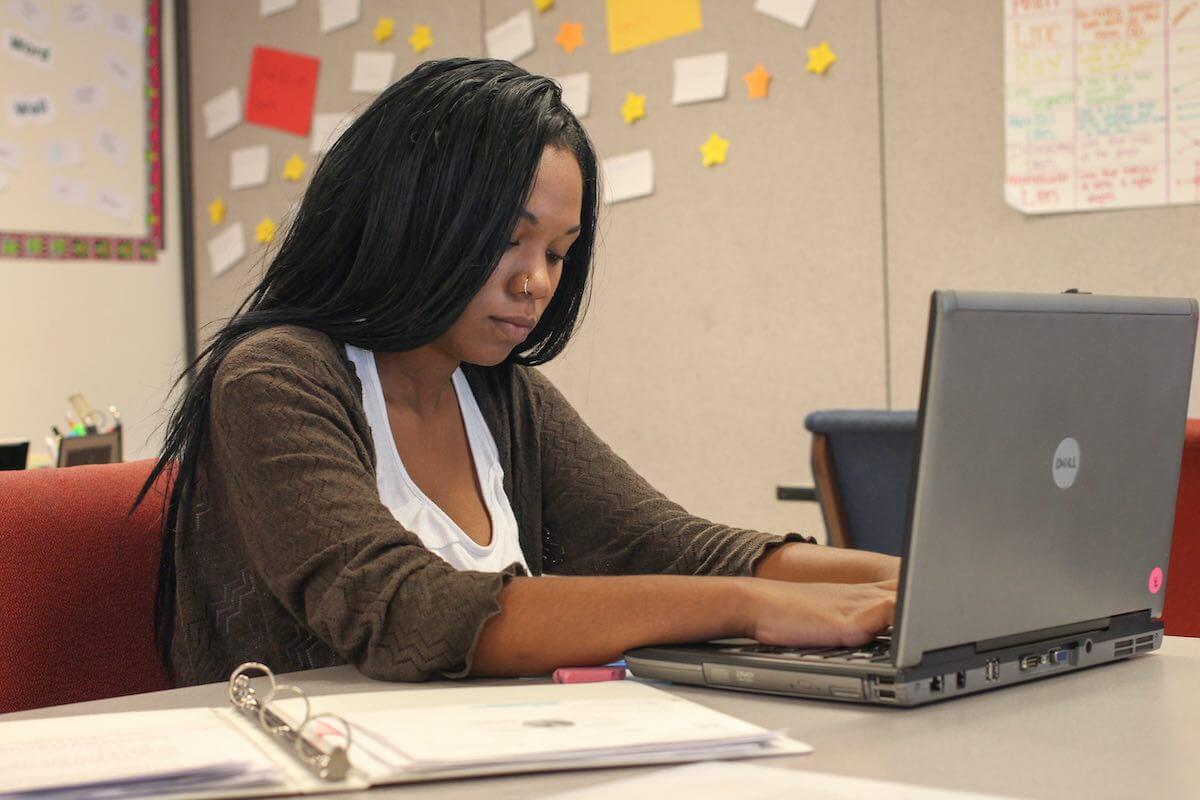 High school students just like you enroll at Edge because we are a judgement-free zone. We are a safe and supportive environment to learn — for everybody. Teachers, staff, students and families are all on equal footing and everyone uses a first name to further show our mutual respect and close bonds. In fact, we recently asked enrolled students if they would recommend Edge to a friend. 96% said yes!
We do not tolerate shaming or stigma, and we do not shy away from difficult situations or conversations. We will never turn our backs on you and we will never give up!
We are the oldest, most well-established charter school in Tucson.​ We're celebrating our 25th birthday! We have helped thousands of students find their futures with our tireless support. Let us earn your trust!
We welcome students to Edge High School with smaller classes, 1:1 personalized learning approaches, engaged school counselors, administrators and school leaders.  Our teachers collaborate with one another and grade equitably.
We respect every individual as an important human and valuable academic student. Our commitment to flexible schedules and creative, individually-focused solutions for credit recovery makes graduation dreams a reality. ​
LMIRL — if only!
When it's safe to reopen, we have locations in NW and Himmel Park. For now, you know the drill. We're online and available to chat over Zoom, phone or email. Let's meet!
District Principal: robp@edgehighschool.org
Principal of Edge Northwest: davet@edgehighschool.org
Enrolling now — and year round.
And for our returning Edge students, we're glad you're back. We're proud of the work you're doing and for how far you've come with us. Keep up your mojo and take good care of you.
Drink water. Go to bed early. Call a friend.
Things are crazy out there. But we are going to stay the course. You are going to graduate. You got this!
About Edge
EDGE is a Cognia accredited, tuition-free, charter high school, with two campuses in the greater Tucson area. We provide an alternative to traditional education, meeting the diverse learning and life needs of our students with our blended curriculum and flexible morning or afternoon class schedules. Our high-quality, passionate teachers are dedicated to individualized instruction in our small academic classes. Be you. With us. At EDGE!