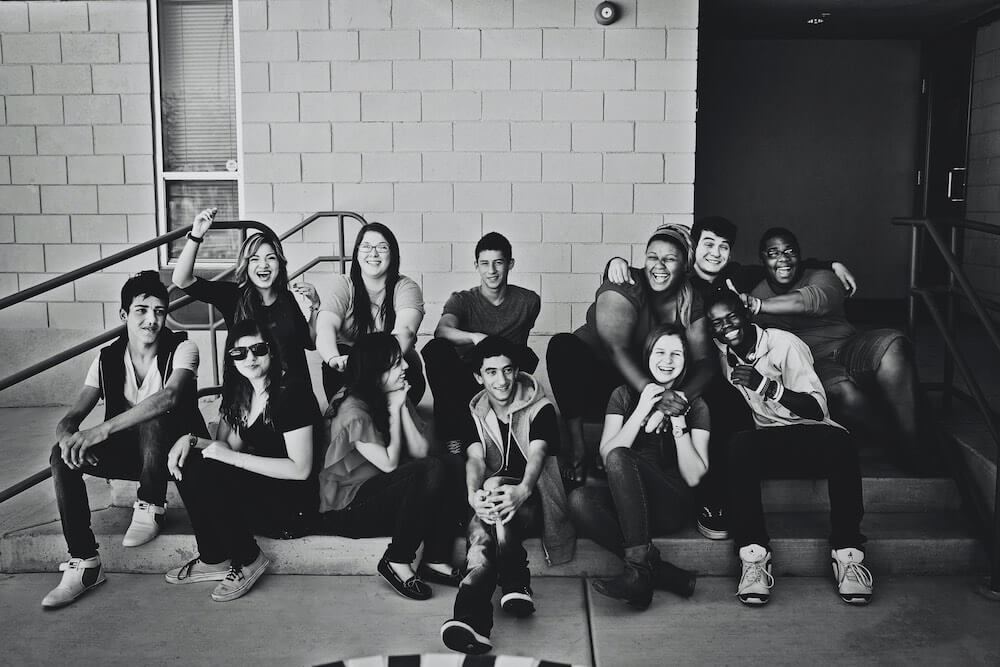 Hard truth time. The explosive impact of the pandemic on you —  and millions of other high school students —  is real.  Stress levels are off the charts and suicide rates are heart-breaking. There's no other word for it.
Our Edge team is here for you. We're available for you and for any aspect of your emotional life, including suicide prevention and support.
A very important new report called, "Young People's Mental Health In 2020: Hope, Advocacy, and Action For The Future. Data from Mental Health America" is out.  Some eye-opening highlights from their 2020 Young People's Mental Health survey include:
45% of 14-18-year-olds are not hopeful about the future, and more than half of LGBTQ+ teens are not hopeful about the future.
Access to mental health professionals and mental health breaks as part of work or school were the top resources young people requested to support their mental health.
There's a lot to unpack here. We, the Edge team, are always eager to hear how you're doing, what you may need and how we can help quiet some of the noise in your world. We are hopeful about your future, because we know you matter and you are making brave and courageous strides. We also know this pandemic is unruly and exhausting. Grasping, gasping, and enraging…we have seen, heard and felt it, too.
We cannot encourage you enough to reach out. Or share with your friends and peers, anyone in crisis. Let us help. No one will get turned away; not ever.
Here's how to find us:
Meet Lo Sanders, Edge's counselor. He's got a video about problems — as in — there's no problem too big. Or too weird. Or too hard. He is here for you. Check it out.
Need someone else to talk to? Edge pays for a Student Assistance Program. It's free counselling with licensed therapists. Call 833-251-9941 to get connected.
Rob Pecharich, District Principal: robp@edgehighschool.org
or Dave Thatcher, Principal: davet@edgehigschool.org.
Here are other resources for anyone in Pima County and beyond — in a mental health crisis:
National Suicide Prevention Lifeline 1-800-273-TALK (8255) www.suicidepreventionlifeline.org National Suicide Prevention Hotlines

Lifeline in Spanish – 1-888-628-9454

Crisis Text Line Text HOME to 741741
Teen Lifeline 1-800-248-TEEN (8336) http://teenlifeline.org
The Trevor Project 1-866-488-7386 (Youth who identify as LGBTQ)
Last but not least, your generation never ceases to amaze us. Your compassion, resiliency, and focus on the greater good and your belief in your ability to have an impact consistently shine through — even in the darkest of times. Here's a little more about how your peers want to be the change they seek in this mental health crisis:
1 in 4 young people think they can make a change in mental health in their communities.
24% of young people think training adults would help them with their mental health challenges, versus 47% who want to learn more about how to help their own mental health.
The top ways young people want support to make a difference include:
support for their own mental health
opportunities to learn about mental health
connection to a mental health advocacy community
training to support their peers' mental health
If you relate to these stats or any others, let's talk about it. We have ideas, contacts and alums who'll guide you to advocating for yourself and others in your community  — with mental, emotional and every other health challenge. Our doors are always open — which is why we never stop enrolling.
About Edge
EDGE is a Cognia accredited, tuition-free, charter high school, with two campuses in the greater Tucson area. We provide an alternative to traditional education, meeting the diverse learning and life needs of our students with our blended curriculum and flexible morning or afternoon class schedules. Our high-quality, passionate teachers are dedicated to individualized instruction in our small academic classes. Be you. With us. At EDGE!