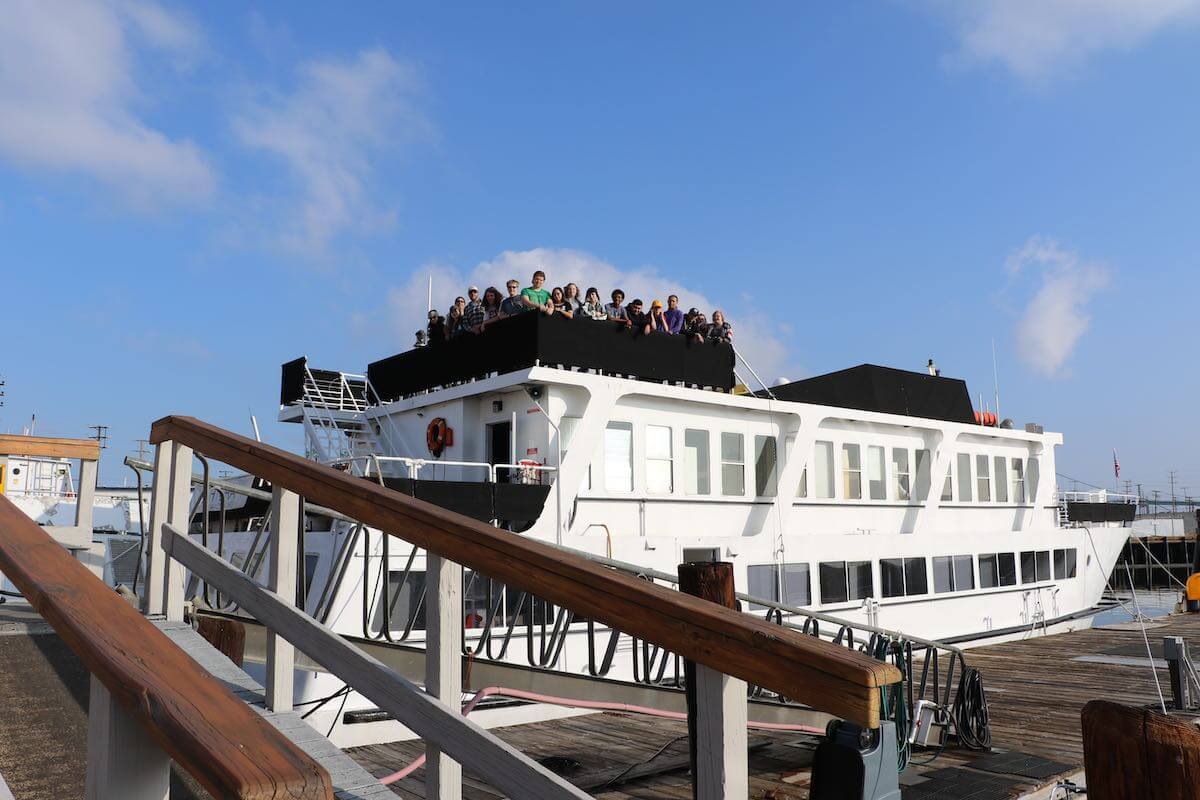 By Lee Borzick, Science Teacher, Edge High School
Here at Edge High School we understand the importance of providing our students a wide-range of opportunities that are not limited to their time spent in a seat within a classroom. More than ever before teachers have a tremendous number of resources available to them to enrich the learning of their students both in an out of the classroom. It is imperative that for a student to earn a well-rounded education that they be exposed to an environment unfamiliar to them where they can develop questions about their surroundings and use the skill sets that they've crafted both at school and through their life experiences to explore, research, and experiment as a means to finding answers.
As a teacher I have found no better feeling than observing my students in the questioning and inquiry process of learning and to see them working together to formulate a solution. Over the last 4 years as the science teacher at our Himmel Park campus I have made it my mission to introduce my students to a world that they've only come to learn about from textbooks and online content. In our efforts to provide these opportunities to our students and with the support and encouragement from our board of directors and community members and organizations, we've managed to take our students as far as Catalina Island, CA where they participated in activities such as snorkeling, sea kayaking, hiking, and scientific investigations. In addition, we've also taken numerous field trips to the University of Arizona's Flandrau Science Center and Planetarium, UA's Tree Ring Lab, and certainly one of the most memorable trips we try to do each year is to visit Kartchner Caverns where we meet with the co-discoverer who takes us on a guided trip throughout the cave.
As a result of what our students learned and the activities that they participated in on Catalina Island, our students returned to Edge with a passionate voice that they knew needed to be shared with their peers and staff at the school. After having learned about the magnitude that plastic waste has on our ocean ecosystems, students took it upon themselves after returning from the trip to create an initiative for our school to reduce the amount of waste that we generate. Through their efforts students presented a proposal to the school board asking that we retrofit our water fountains with water bottle refill stations in an attempt to reduce plastic waste and influence others to be more mindful of the footprint that they have on our planet both locally and globally. In addition, through a grant that we received from Geico we were able to purchase reusable water bottles to share with students and staff.
We also understand the need for our students to be educated in environmental issues on the local level. Over the last couple of years we have partnered with the University of Arizona's Project WET to teach our students about water resources in our state and ways that they can help prevent and preserve further water shortages. Students were taken on a field trip to Sweetwater Wetlands and the water treatment facility to learn just what it takes to provide water to the people of Tucson. Through the help of guest speakers from Project WET and Tucson Water students learned just how much water we've been wasting with the current sink faucets that we had been using. After retrofitting our sinks with low-flow faucets we've managed to save hundreds of gallons of water so far. Students were also tasked with measuring the amount of water being used in the sprinkler system at Himmel Park and were able to devise a plan and make suggestions for how the system could be better maintained to reduce the amount of water being wasted on the fields.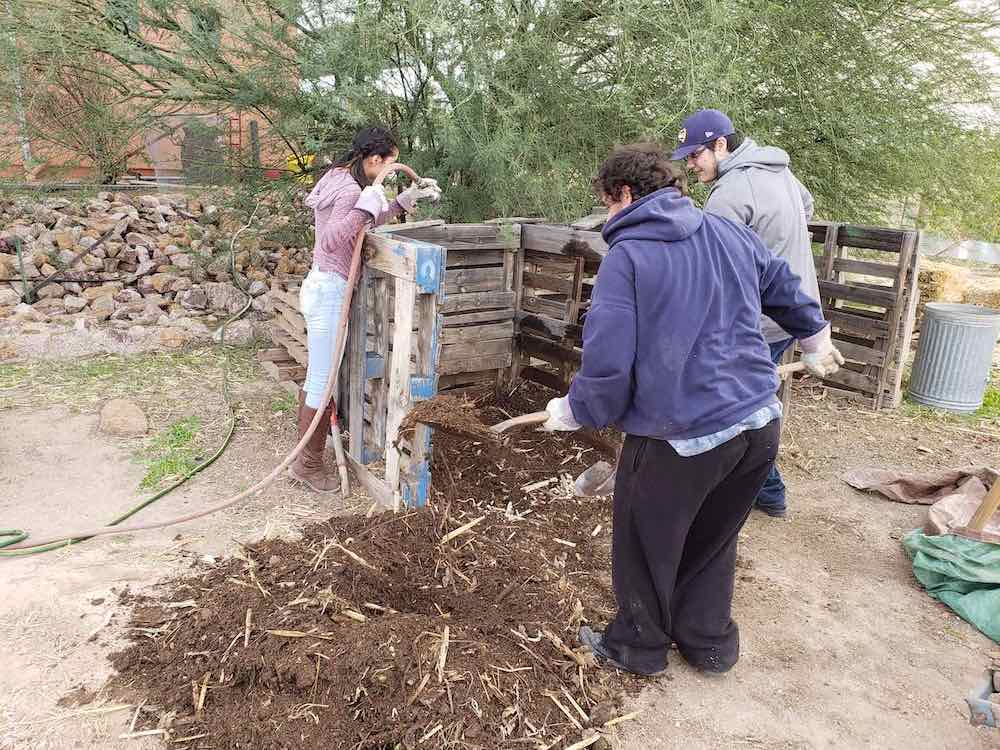 As a life-long student of the sciences and a teacher striving to empower our youth with grit and curiosity, I encourage each of you to step out of your comfort zones and embrace the unknowns that we encounter each day. With each new generation we see new challenges and problems that we are faced with but it will be through innovation and passionate young minds that we will make the advances necessary to keep our planet healthy for many more generations to come.
EDGE is a Cognia accredited, tuition-free, charter high school, with two campuses in the greater Tucson area. We provide an alternative to traditional education, meeting the diverse learning and life needs of our students with our blended curriculum and flexible morning or afternoon class schedules. Our high-quality, passionate teachers are dedicated to individualized instruction in our small academic classes. Be you. With us. At EDGE!