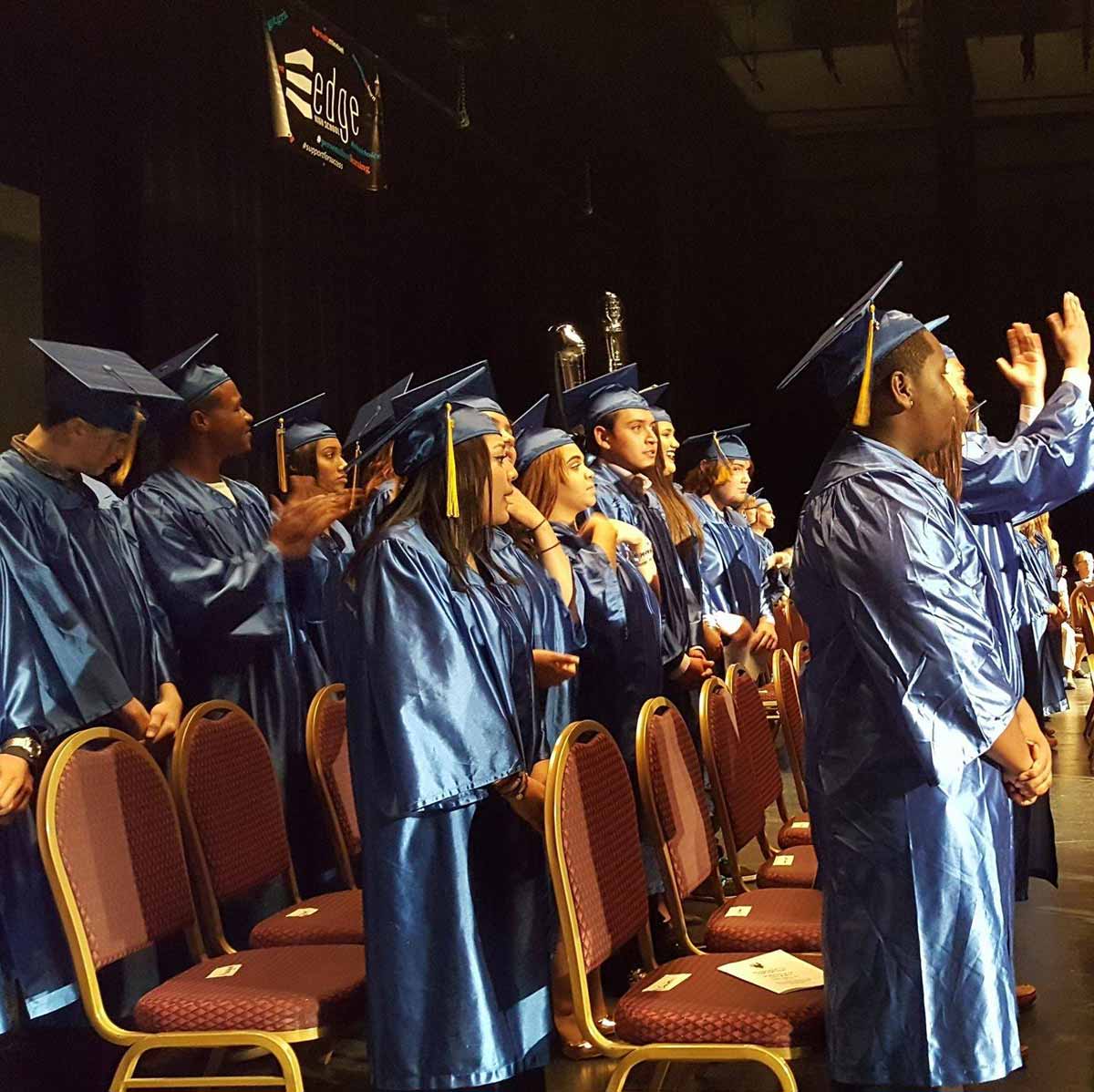 We are EDGE. We are an alternative high school with two campuses — one in Central Tucson near Himmel Park and one in Northwest Tucson. We tackle challenges like credit recovery, diverse learning styles and the impact of alienation on motivation, alongside our students, in a flexible, shorter school day.
Since 1985 we have helped thousands of students graduate high school. Over the decades we have seen extraordinarily challenging scenarios for our students morph into graduation success, sometimes when students thought it impossible. Our high schoolers often enroll with us when they believe that high school graduation is out of reach, that they cannot possibly recover the credits necessary to earn a diploma. EDGE is where they come to finally graduate.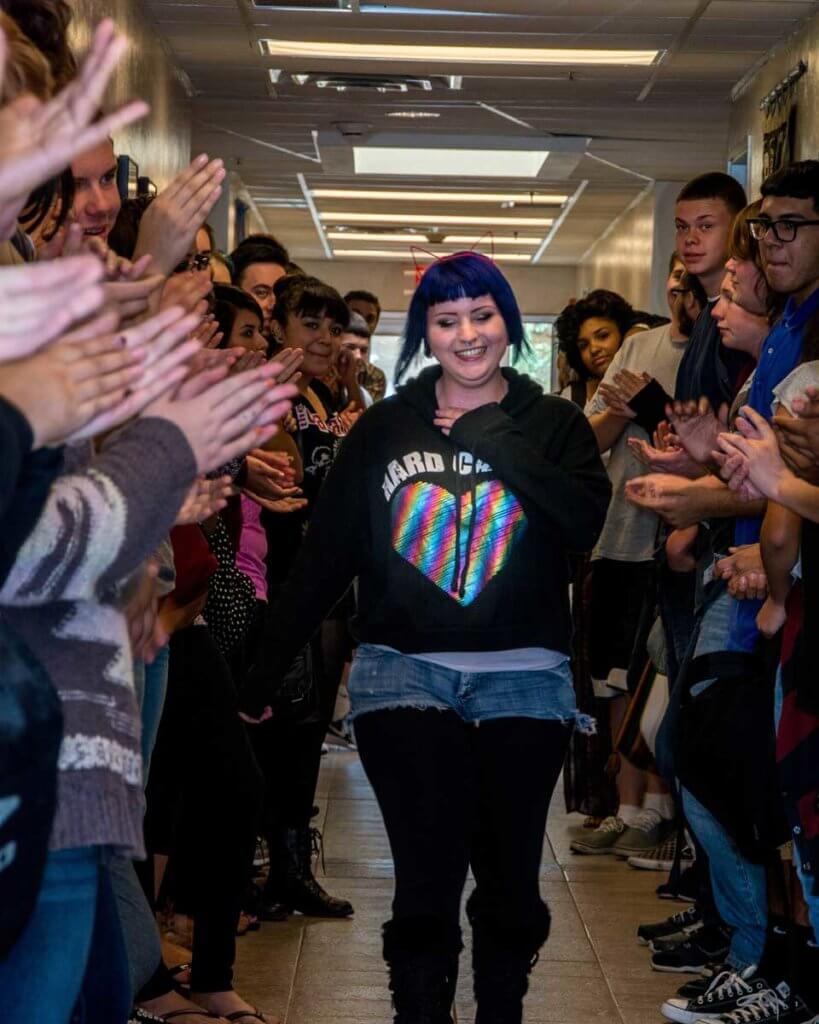 Our students find us because we are a judgement-free zone, we are a safe and supportive environment to learn. Sometimes students arrive at EDGE high school because of a fundamental need for an alternative to traditional education. However, (and why ever) our students reach us, we are successful in creating graduates because we strive to meet the challenges facing every one of our students every day. EDGE high school exists to help one and all.
Students stay enrolled and engaged with us, tracking to graduation success, because we are so committed to each individual student's educational growth. We build a trusting, solid rapport, based on mutual respect and equal footing. We all use first names, we do not tolerate shaming or stigma, and we do not shy away from difficult situations or conversations.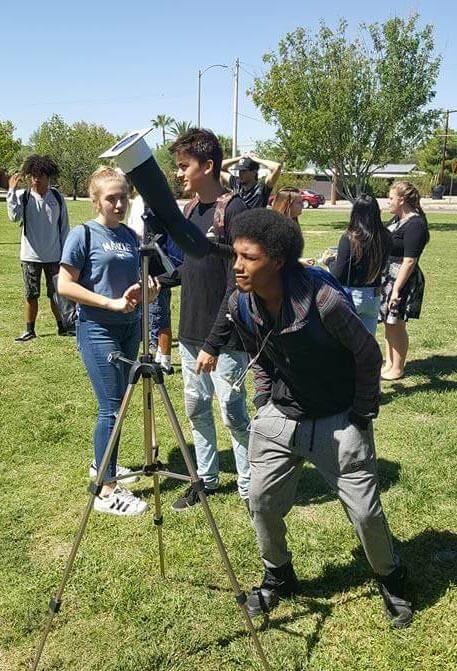 Our students have individual, often extenuating, life experiences. At EDGE, it's our job to help alleviate or remove obstacles to learning. We tap into- and foster the resilience and courage every one of our students has inherent within. We grasp what's needed to achieve your graduation goals, and strive together to build momentum and confidence, right alongside credits earned.
We are EDGE high school and we believe all students can learn and graduate. Enroll now!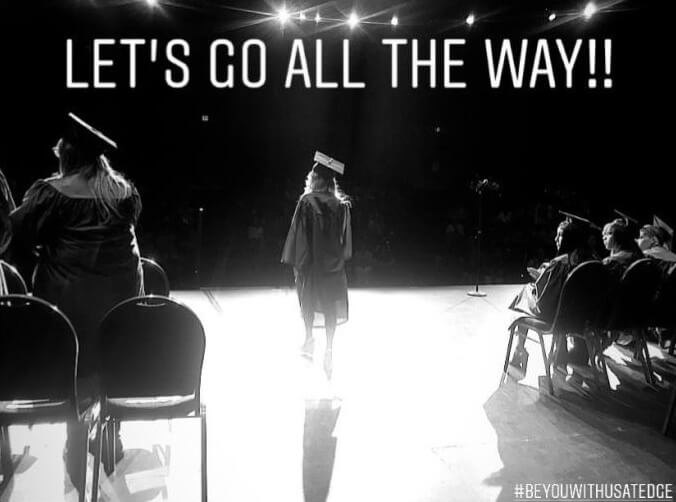 EDGE is a Cognia accredited, tuition-free, charter high school, with two campuses in the greater Tucson area. We provide an alternative to traditional education, meeting the diverse learning and life needs of our students with our blended curriculum and flexible morning or afternoon class schedules. Our high-quality, passionate teachers are dedicated to individualized instruction in our small academic classes. Be you. With us. At EDGE!