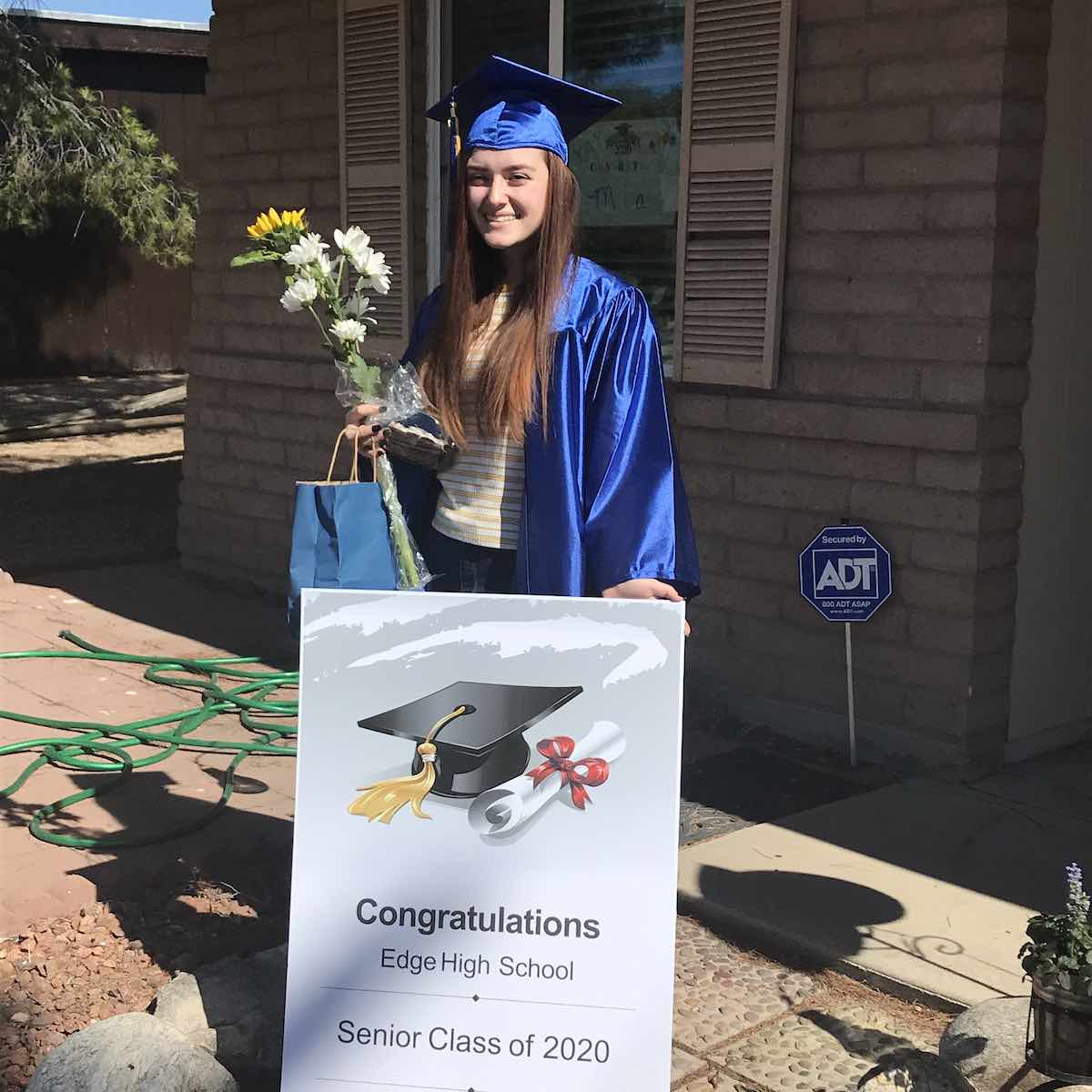 Mia graduated Edge in 2020. Having experienced other learning environments and schools, Mia did not expect the welcome and support she found with us, at Edge. Hear from Mia how Edge High School's caring staff, personal attention and small class sizes changed high school for her.
Tell us a little about yourself and your life now.
"My name is Mia and I graduated from Edge in 2020. I'm currently applying for Pima Community College and FAFSA to do my General Education classes. After I will be transferring to the U of A in order to continue my education and achieve my dream job, a Forensic Pathologist."
As a student, what did you enjoy about EDGE?
"While I only attended Edge for a short time, I was able to conquer a lot. Being able to work at your own pace is something that really benefited me. Not only academically was it nice but the energy from the staff and students made it a comfortable 'wanting to learn' type environment."
What do you find most surprising during your time at EDGE?
"When I first attended Edge I was not expecting all the teachers to be so welcoming. Coming from public and another charter school, the teachers were not really interested or invested in their students. Every teacher and staff member at Edge supported me and helped me come up with a graduation plan, and as a result I graduated a year early!"
What is one thing you would tell prospective students about EDGE?
"There is nothing that you can not do. You will not meet a more caring and kind staff anywhere else. Edge is a great place, due to the small class sizes, the individuals you come in contact with. You are able to achieve anything in any amount of time as long as you put your mind to it."
EDGE is a Cognia accredited, tuition-free, charter high school, with two campuses in the greater Tucson area. We provide an alternative to traditional education, meeting the diverse learning and life needs of our students with our blended curriculum and flexible morning or afternoon class schedules. Our high-quality, passionate teachers are dedicated to individualized instruction in our small academic classes. Be you. With us. At EDGE!