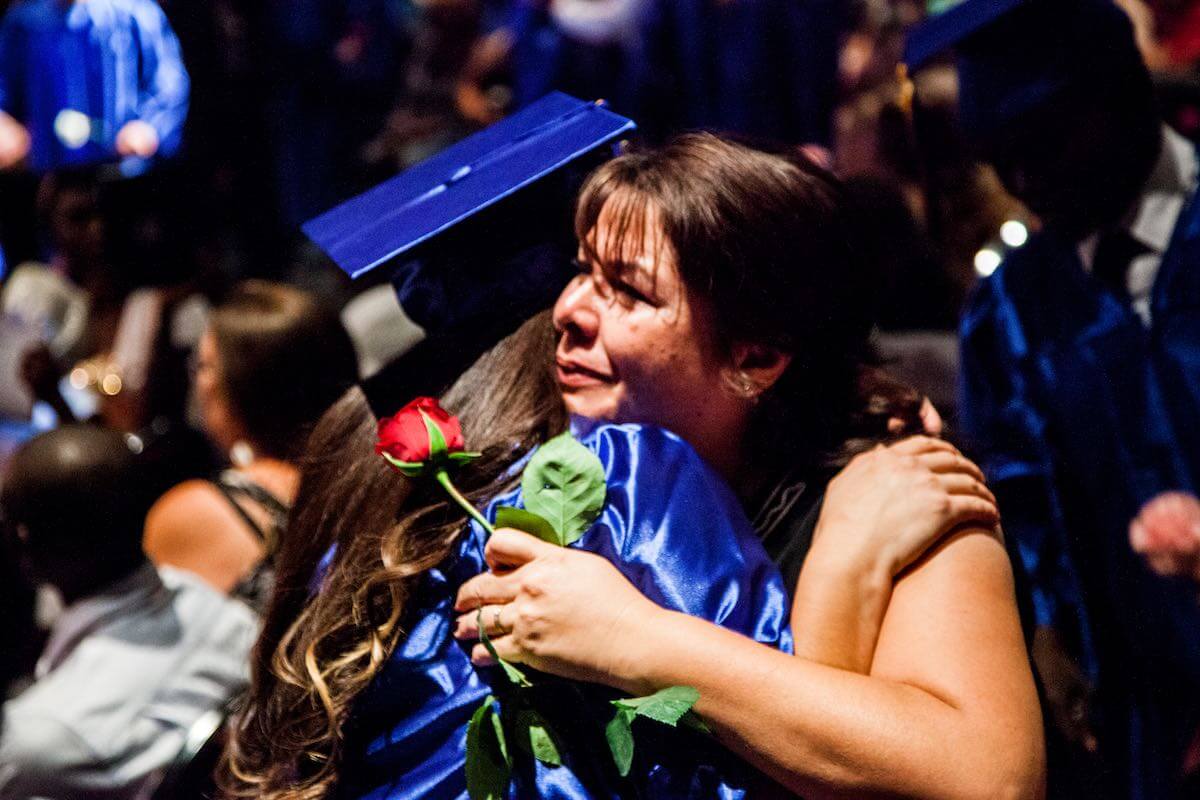 Yes! Like the blog title says. Do. NOT. Drop. Out. We can help!
You can recover credits, make up missing work, re-establish your graduation goals, and STILL graduate on time. It's all possible!
If you've missed a bunch of days of school — we can tackle that, too. Life happens — and we are here for the adaptive moments. Come by Edge. Tell us what's happening and what you need. We'll evaluate and make a plan, together. Drop In!
We're Edge High School and we've been around since 1985, helping students with challenging schedules, different learning styles, missing credits and more.   We'll help you, too. Graduation goals are real. Do not give up on your goal!
Not only can we tackle any obstacle together — just like we have, tuition-free, for over 1000 students before you. We will support you, encourage you, partner with you and adapt with you every step of the way. You have our respect, our attention and our expertise.
Our school counselor is ready to talk and support anything coming at you regarding school or anything stressful elsewhere in your world. Whatever you have going on, we can and will help. Let's put it all on the table, dig in, and create a plan forward, together.
We offer flexible schedules, morning and afternoon sessions, tutoring, and individualized, custom academic plans. We are here for you, supporting you in the hard things you do everyday.
The English language used to have a word that was the antonym of despair. It's disappeared from use for centuries now — and we want to bring it back! Right now. That word is respair. Respair means fresh hope. Respair means relief from anguish. Let's not despair — let's repair your graduation goals, get back on track, and feel a sense of respair! Enroll with Edge, today. YES WE CAN.
Spring is here. Birds are chirping. Days are getting longer. This pandemic marches on, but we are seeing light ahead. Come talk to us — tell us about the graduation light ahead of you. Drop in, today! Here's how to find us:
Toll-free phone call 833-251-9941
Lo Sanders, our school counselor, has a YouTube video highlighting how no problem is too big. Find him anytime via: counseling@edgehighschool.org
Your future principals are always available, too.
Rob Pecharich: robp@edgehighschool.org
Dave Thatcher: davet@edgehighschool.org
About Edge:
EDGE is a Cognia accredited, tuition-free, charter high school, with two campuses in the greater Tucson area. We provide an alternative to traditional education, meeting the diverse learning and life needs of our students with our blended curriculum and flexible morning or afternoon class schedules. Our high-quality, passionate teachers are dedicated to individualized instruction in our small academic classes. Be you. With us. At EDGE!