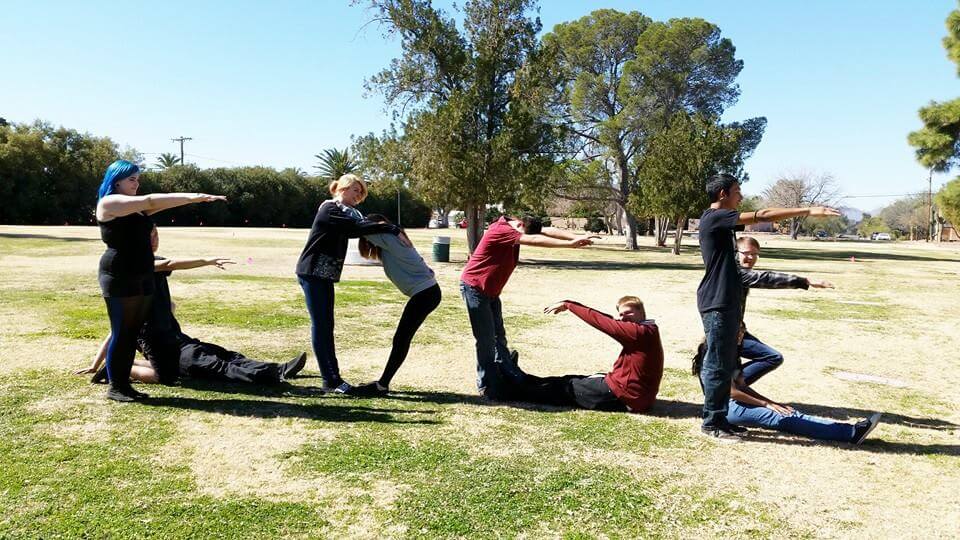 Exploring and evaluating who you are and what you want in this life never gets old. High school is an excellent time to start the journey. We can help.
We are Edge.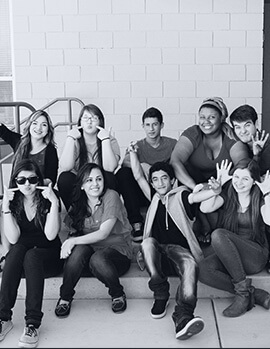 At Edge, we believe you have a choice in your education.  Our focus is supporting your growth every way we can and helping you achieve your individual goals.
Edge provides:
Being a part of the Edge community means getting dedicated, personal support from teachers, staff, counselors, and your peers.
In our small school, we are all here to support each other and grow together.
We help each and every Edge student meet their individual goals. Check out how we do it:
The Edge Difference
EDGE HIGH SCHOOL
OTHER SCHOOLS
Class size
22 students or fewer
30 students or more
Total school enrollment
Himmel Park 170 / Northwest 75
1,500 or more
Flexible Schedule
AM/PM Sessions, 4.5 hour day
One session, 6 or more hours
Campuses
Central Tucson

Northwest Tucson

–
Counseling Services
50 student to 1 counselor
300 student to 1 counselor
Transportation
30-Day Sun Tran passes provided to those who qualify
School bus system
Computer resources
1 to 1 in the classroom
Fewer computers in the classroom, mostly computer lab
Learning resources
Student choice – Text book or computer based
School selected no student choice
School Community
Everybody knows your name and is here to help you succeed 
Only teachers and assigned counselors
Our vision at Edge could not be more straightforward — success for every student, every day! We do whatever it takes to bolster your success in high school and in maximizing your graduation goals. We've been around since 1985 and we've helped thousands of students like you. We can do this — together!
EDGE is a Cognia accredited, tuition-free, charter high school, with two campuses in the greater Tucson area. We provide an alternative to traditional education, meeting the diverse learning and life needs of our students with our blended curriculum and flexible morning or afternoon class schedules. Our high-quality, passionate teachers are dedicated to individualized instruction in our small academic classes. Be you. With us. At EDGE!